QuickBooks Cleanup Services
From QuickBooks database stability to ledger tie-outs, our in-depth QuickBooks cleanup services will fully restore the health of your QuickBooks software. If you notice your QuickBooks starting to run slower or find errors taking place, it may be time to clean up QuickBooks.
How Our QuickBooks Clean Up Service Works
Whether you are using QuickBooks Pro, Premier, Enterprise, or QuickBooks Online, our QuickBooks cleanup service provides you with a healthy, fully optimized QuickBooks file.
We will review your data file, including the balance sheet and income statements, and determine the best way to optimize your workflows. We will look at the list items and transaction types you use and optimize them to run more efficiently.
We'll make sure your QuickBooks is functioning to serve your specific industry needs, resulting in a better way for you to use QuickBooks.
Once we've finished your QuickBooks cleanup, we will schedule a one-hour call to review the results. We'll create a project plan to make sure you can take full advantage of the features that serve you best.
QuickBooks Cleanup Checklist
We'll analyze your QuickBooks file thoroughly, including all the following diagnoses.
QuickBooks Software Usage Review​
We will check your file size, list your usage, and verify whether you are using the best QuickBooks version for your business.  We may recommend switching to a different version of QuickBooks or using additional add-ons to best service your business or industry needs.
We will confirm that transaction types and your reporting basis are being used correctly.
We will review your feature usage in QuickBooks and determine whether you can get better reporting inside QuickBooks with different features or preference settings
We will perform other general database performance checks and note any potential issues.
QuickBooks Balance Sheet Review
We will do a month-over-month comparison to determine material variances that indicate potential issues.

We will check to ensure your accounts are being reconciled and used properly.

We will confirm that all the balances in your balance sheet are current and tie out to different sub-schedules correctly.

We will review the overall structure of the balance sheet to isolate formatting improvements to provide you with better reporting visibility.
QuickBooks Profit and Loss Review
We'll perform a month-over-month comparison to determine material variances that could indicate an issue.

We'll look at how items are being used and whether this leads to inconsistent gross profit margins.

We will review the overall structure of the income and expense accounts for improvements that could be made to formatting, leading to better reporting visibility.
The Benefits of Our QuickBooks Cleanup Services
When we've finished optimizing your QuickBooks, you'll find it runs faster, so you can get your work done with greater efficiency.
Increase system stability, reduce the frequency of errors, and stop data corruption.
Improve Network Performance
Eliminate frustration and increase productivity with faster network access to QuickBooks.
You no longer have to wonder about the accuracy of your records with our optimized QuickBooks cleanup.
Errors in files or settings can lead to inaccurate data. Cleaning up QuickBooks reduces your tax liability for missing or incorrect entries.
Common Reasons For a QuickBooks Clean Up
QuickBooks Is Running Slowly
Is your QuickBooks file taking a long time to open or running noticeably slower? Some common reasons for a slow or clunky QuickBooks experience are:
Using the wrong version of QuickBooks for your business needs
Using an old, unsupported version of QuickBooks
File size has become too large
External or custom plugins need to be updated
File is corrupt and needs repair
Too much legacy data
QuickBooks File Corruption
If you're having trouble even opening your QuickBooks file, you are likely experiencing file corruption. This can result from an incorrect initial build of your file but can also happen as a result of running an update without first checking your file version, as a result of adding new plugins, or due to using custom programming that is incompatible.
The Intuit "Rebuild File" tool may help with the most basic file corruption issues, but it can only handle a small fraction of the types of file corruption that can happen in QuickBooks.
Our team can diagnose the problem, open even a badly damaged file, fix the corrupted QuickBooks file, and deliver a clean file back to you.
Numbers Are Not Adding Up
You use QuickBooks because it makes running your business easier. But if your file is corrupt or needs to be cleaned up, you might experience:
Negative inventory
Balance sheet issues
Inability to run profit & loss
Errors like this can cause irreparable damage to your company file and result in incorrectly reported earnings, which is why running a QuickBooks cleanup is vital.
FAQs About QuickBooks Cleanup Services
What Is QuickBooks Cleanup Service?
QuickBooks cleanup services are offered by professionals who help organize your QuickBooks files. These services involve thoroughly reviewing your data files, examining your income statements, balance sheets, and other details, and then fixing any errors they find.
QuickBooks cleanup can include reconciling accounts, correctly categorizing transactions, and verifying that all of your financial records are correct. Cleanup can identify corrupt data, features being used incorrectly, or features you can use to get more out of QuickBooks.
Why Do I Need QuickBooks Cleanup Services?
A business may need a QuickBooks cleanup service if its version of QuickBooks is running slow or if it is acting unusual. You might need a cleanup service if the program runs unreliably, you're getting excessive data errors, or there are any signs of producing inaccurate data.
A QuickBooks cleanup helps identify discrepancies or inconsistencies in a company's financial data and optimizes its QuickBooks version with the best features and settings so it will run smoother. If the file is corrupt, a cleanup service will help fix and return it to working condition.
How Much Does QuickBooks Cleanup Service Cost?
The cost of QuickBooks cleanup services can vary widely, depending on several factors, including:
size of the quickbooks file
how long you've been using the file
age of the file and whether it's been updated
whether you have multiple companies
how many third party apps are integrated with the file
QuickBooks cleanup services can charge a flat fee or an hourly fee. A service may charge different flat fees for specific options as well.
How Long Does a QuickBooks Cleanup Take?
The amount of time required for the QuickBooks cleanup process varies from one company to the next, depending on the complexity of the problems found.
A user with a severely corrupt QuickBooks file may require more time to restore data and perform further optimizations. Another user may only need the cleanup service to adjust some settings to help the company take better advantage of features.
Therefore, QuickBooks cleanup could take anywhere from a few hours to several days.
Can I Do QuickBooks Cleanup Myself?
With QuickBooks Online Advanced, you can restore company data and back up your data, but these protective measures are limited. Other cleanup tasks are possible to perform on your own using the QuickBooks Clean Up Company Data utility if you know how to do so. QuickBooks also provides a Rebuild Data Tool to help with limited file repairs.
But, it is highly recommended to hire a professional for more complex cleanup projects. Your data is important and isn't worth risking permanent damage to your files.
Can the QuickBooks Cleanup Process Be Done Remotely?
Yes, the QuickBooks cleanup process can be done remotely! Fourlane can work remotely on all of your company files. All you will need is a good internet connection and a way for our QuickBooks experts to gain remote access to your system. You don't have to worry – your files will be safe, and our team will help you through the process from start to finish.

What Are the Benefits of QuickBooks Cleanup Services?
When you have your QuickBooks file properly cleaned by a professional, you will benefit from:
Our QuickBooks cleanup ensures you are working from reliable, accurate data.
Every situation is unique, but when we clean up QuickBooks files, our customers notice vastly faster loading, a smaller file size, streamlined features, and better list usage.
You'll spend less time waiting on functions that have slowed down and more time being productive.
Having our experts regularly run a QuickBooks cleanup can help prevent file corruption and make it easy for you to back up your data with confidence.
Fourlane's File Review process uncovers hidden problems and provides solutions to QuickBooks issues
Contemporary Research's financials were not accurate and their QuickBooks file was 20 years old and crashed daily and inventory numbers were off. In addition, they did not have an accurate picture of its product costs because the bill of materials for assembly items wasn't set up properly.
What Are Common Errors in QuickBooks That Cleanup Services Can Fix?
Our QuickBooks cleanup services can resolve numerous issues, including:
Slow performance
Data corruption
Plugin conflicts
Version mismatches
Networking performance issues
Inaccurate accounting
At Fourlane, we have a proven client engagement process that helps 'drive' long-term success.
A Partner That Understands Your Business & Industry
Fourlane's consultants have worked with thousands of businesses within virtually every industry to help tailor QuickBooks and their ERP systems to fit the unique needs their industry requires. Whether you run a small retail store, an international manufacturing business, a residential construction company, a law firm, a software company, or a fast growing nonprofit, we've seen it, done it, and can help.
Get preferred pricing on select QuickBooks products and services
Fourlane is one of the country's top Elite QuickBooks Solution Providers and Consulting Firms and has been awarded Intuit's prestigious Elite QuickBooks Solution Provider of the year every year since 2010. 
"Fourlane's broad expertise in all of Intuit's products gives them the ability to provide exceptional service to QuickBooks' users. As a QuickBooks Solution Provider, we count on solutions Fourlane provides to small- and mid-sized businesses all over the country. They are an important part of Intuit's Reseller channel."
-Simon Pass, Intuit Reseller Program Sales Leader
QuickBooks Mid Market Solutions
QuickBooks isn't just for small businesses; we make it work for medium-sized enterprises as well by utilizing the API for integrations and apps.  However, if you've hit a ceiling in what QuickBooks can do for your growing business, Fourlane is just one of a small handful of firms that have bridged the gap between QuickBooks and ERP systems.
Most firms in the ERP space are either IT or accounting focused but don't understand the system AND the financial piece – we know both and can help. Fourlane has consultants certified in QuickBooks and other ERP software such as NetSuite and Acumatica.
What Our Clients Are Saying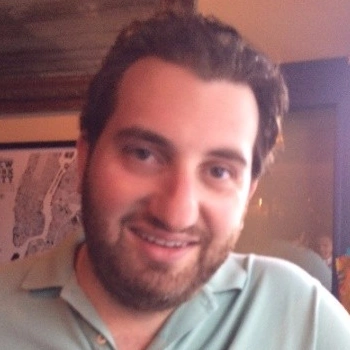 Jonathan Miller​
Earth Animal Ventures​
We have been working with Fourlane for over three years now. Our account representatives are Trisha Thomas and Katrina Schruber. They are both wonderful and a pleasure to work with. They have improved our inventory management and month-end process tremendously!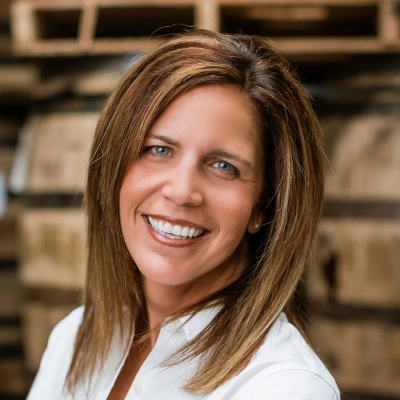 Shay Thieneman
Barrell Craft Spirits
Working with Fourlane was simply, fast and effective. I enjoyed my experience with Fourlane and would recommend them to anyone that needs software conversion. Chelsea Enos was also wonderful helping me figure out exactly what my needs would be.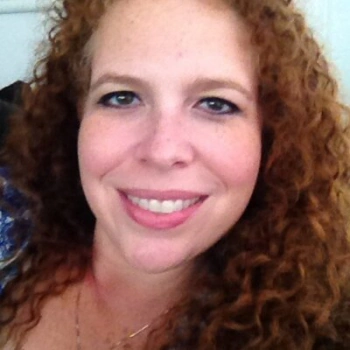 Gemma Goeas​
KniTec​
Fourlane is a stellar organization as a whole. They are in it for the long haul and it shows. Laura Davidson & her team are total rockstars - they positively revolutionized our entire accounting process. Chelsea Enos is a knowledgeable & responsive account manager. She's been very patient in the planning phase of our new ERP system. We've entrusted her and her team with the future of our business and it's been the best move we've made to date.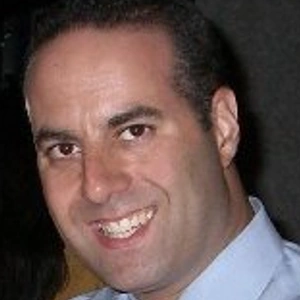 John Costelli​
Castle Merchandising​
My Quickbooks company file was enormous, with some data corruption, so we needed to migrate to a new file. Fourlane had the expertise, tools, and friendly staff to get us set up with a new file, keeping important data, and purging the old data, all with minimal downtime.  I put my company's future in Fourlane's hands, and they delivered! Thank you!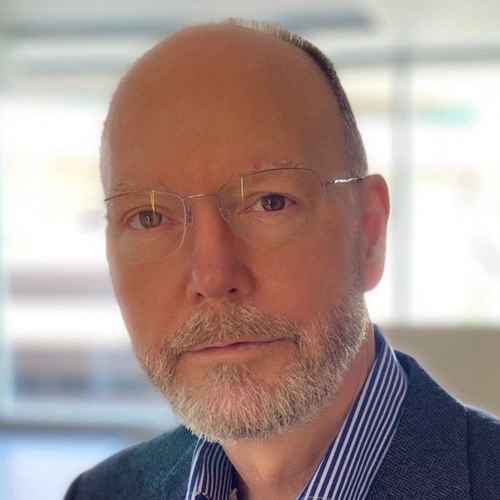 Jim Roundtree
Cinsay
Fourlane is helping us convert from NetSuite to Quickbooks. I'm very impressed with the professionalism and competency of everyone at Fourlane, without exception. Fourlane is assisting us with the data conversion, and they've been extremely knowledgeable and helpful. We had a short deadline and Fourlane in to make sure we were able to meet it, as well as to patiently explain the process. I can't say enough about the confidence we have in Fourlane and what a pleasure it is to work with them.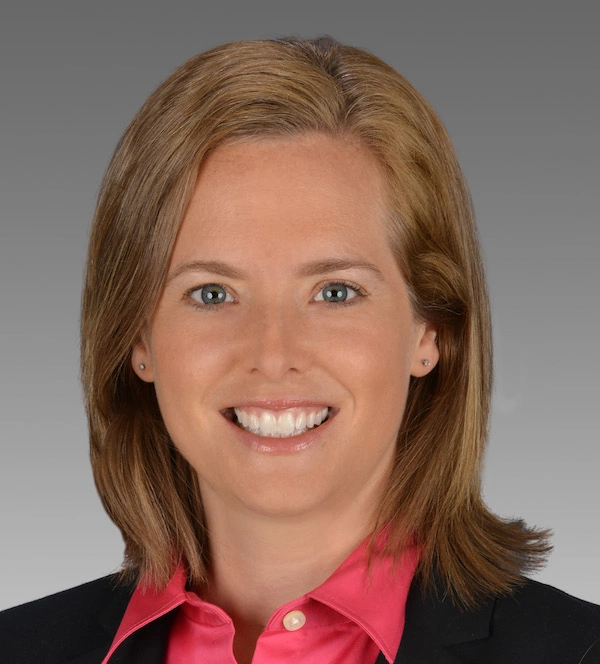 Christy Ricketts
Contemporary Research
We have worked with Alisha Raesz at Fourlane for over 2 years. She has helped us navigate building new QB files for two companies and has been a lifesaver is keeping our QB file up to date. We consider Alisha a part of the CR team. She is extremely professional and always willing to teach us how to make changes and updates the correct way. We can't thank Alisha and the entire Fourlane team enough for helping us organize our company so we can grow! I highly recommend Alisha if you are in need of an experienced Quickbooks professional.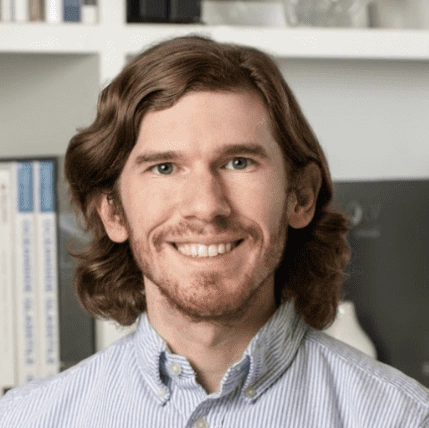 James Jensen
Next Stage Design
Our company has worked several times with Fourlane, and we could not be happier! They are both responsive and professional, and Fourlane constantly impresses with both the quality of the reports they produces for us, as well as the quick timelines he's able to adhere to (and beat at times!) If it was possible to give more than 5 stars I would, because that's just how satisfied we have been working with Fourlane.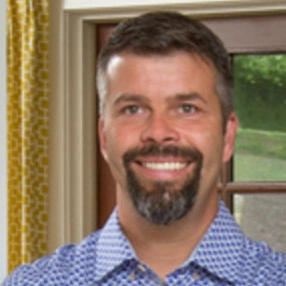 JJ Luebbe
Luebbe Companies
Alisha Raesz of Fourlane has been a tremendous asset to our company. She has completely overhauled our accounting system and guided us to increased profits by setting up new cost coding and job tracking reports. Her knowledge of QuickBooks and professionalism have helped us rise to the next level. I just can't say enough about Alisha and Fourlane. Thanks!!!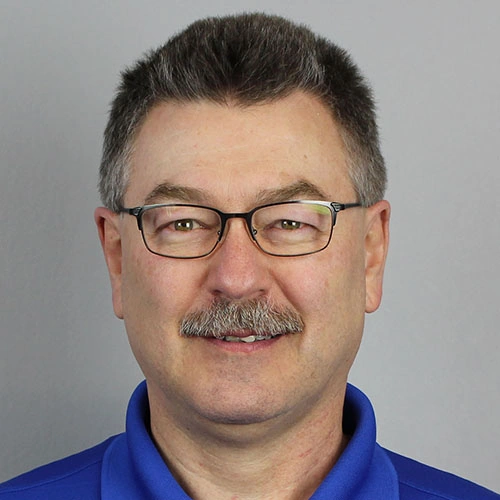 Kirk Rowland
OXEN Technology
I've been through a few different software conversions. Each of them was stressful and difficult. Fourlane made our conversion from Microsoft Dynamics Great Plains to Quickbooks Online as simple and painless as I've experienced. Every aspect was top notch. Kaylin Leland was awesome and very patient with us as our staff had varying levels or prior experience with QB. Trisha Thomas managed the project exceptionally well and was checking in frequently to make sure we were happy with every aspect. I would HIGHLY recommend Fourlane for anyone looking to transition to Quickbooks.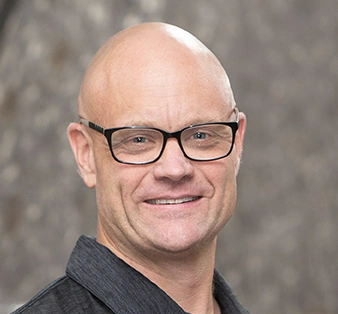 Steve Arendt
Teeco Solutions
Fourlane has been instrumental in helping us streamline our accounting process. We upgraded to Quickbooks Desktop Manufacturing and Wholesale and Kaylin Leland has done a phenomenal job guiding us through the upgrade, addressing all of our issues with practical solutions and getting us to speed. She's also been very patient with our team as we all have varying levels of experience within Quickbooks. It is always a pleasure to work with Kaylin and we are truly grateful for all of her support. Thank you!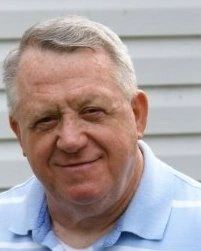 James Narron
Progressive Nursing Staffers
Progressive Nursing Staffers was privileged to have Laura Walsh who made our transition from Great Plains very smooth with no glitches. Thank you Laura for your expert help in bringing us up very quickly. Laura was especially knowledgeable and had great patience.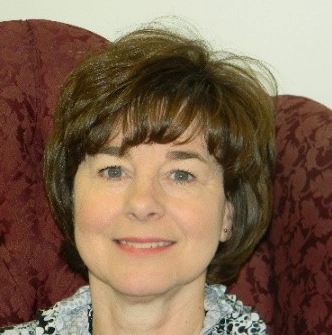 Janet Bolton
State of Oklahoma
We were assigned Jena to work with our file conversion process and we couldn't have been more pleased. She was responsive to our questions and helped us tremendously from start to finish. Her confidence and professionalism made the entire process smooth and stress free.

Dan Hawley
CPA
I was in a huge crunch with needing assistance to move accounting information off a mid range accounting software to QB for 6 clients ranging from $600K to $2.2 million overnight due to COVID 19. Fourlane has been a huge assistance as I have never used QB in the past. Fourlane has been extremely valuable and tremendous help.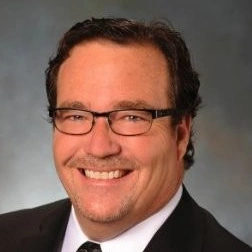 Danny Matheus
Fulcrum Insurance
Fourlane, and specifically their wonder consultant Taresa Sparks, has helped me tremendously with bringing me up to speed in QBO. No time wasted in giving me a thorough understanding of the processes and features that apply to my business. Taresa is a true QB Expert. I'm gonna hang onto this service... I have lots more to learn.
What Our Clients Are Saying
"Fourlane is a stellar organization as a whole. They are in it for the long haul and it shows."
"I put my company's future in Fourlane's hands, and they delivered! Thank you!"
"I enjoyed my experience with Fourlane and would recommend them for software conversion."
Certified QuickBooks Experts
Having performed thousands of QuickBooks implementations and engagements in all fifty states, our team of certified QuickBooks ProAdvisors has knowledge and experience you can rely on in a business partner. Get help with implementing and optimizing the right QuickBooks solution for your business.
Join thousands of businesses who trust Fourlane with their books
Whether you're currently using QuickBooks and need professional consulting services, are looking to buy QuickBooks or even outgrowing QuickBooks, we can help.